Free SIBO Recipes
Zucchini Ribbons (GF, Heart Healthy, Lactose Free, SIBO)
What you need
2 medium size zucchini sliced lengthwise with a vegetable peeler 1/2 red onion thinly sliced 2 tbs olive oil 1/2 bunch chopped chives 1 small sprig tarragon leaves removed and chopped 1/4 tsp red chili flake 1/4 cup grated Parmesan cheese S & P to taste
What you do
Sauté ghee, onion, chili pepper, taragon and zucchini over med high heat until wilted, turn off heat, top with cheese. Serve with braised meats or as a side dish to fish or chicken.
Basil Pesto (DF, GF, Heart Healthy, SIBO)
What you need
4 cups loosely packed basil 4 green onion tops (no whites) 2 Tbs nutritional yeast (optional for cheesy flavor) 1/2 cup toasted walnuts 2 Tbs lemon juice 3-4 tbs olive oil 1/2 - 1 tsp salt
What you do
Process altogether in food processor, except olive oil. Once everything is incorporated add oil slowly to create a runny paste. Serve over zucchini or carrot noodles or gluten free pasta.
Cucumber Smoked Salmon Boats (GF, Heart Healthy, Lactose Free, SIBO)
What you need
Persian cucumbers or english cucumbers sliced long ways, seeds removed with spoon to make a boat. slices of smoked salmon fresh or dried dillHorseradish mayo 1 tbs mayo to 1 tsp bubbies horseradish more if you like it hotter)
What you do
Make the cucumber boat, fill with horseradish mayo or sriracha mayo top with 2-3 slices smoked salmon ( I like the Wild Catch brand), sprinkle with fresh dill.
Cucumber Mint Smoothie (DF, GF, Heart Healthy, SIBO)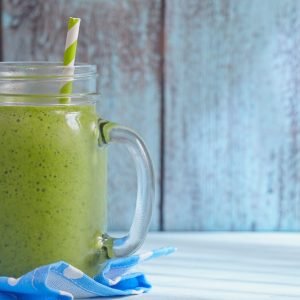 What you need
2 Kiwis - with skins 1/2 english cucumber - chopped handful of fresh mint 1 cup tigernut milk or almond milk 1 tbs extra virgin olive oil pinch of salt 1 cup ice
What you do
Add all ingredients to high powered blender, mix until very smooth- serves 2