Low Lactose Recipes
Mixed Berry Salad (GF, Heart Healthy, Low Lactose, Low Sugar)
What you need
1/2 cup strawberries1/3 cup red raspberries1/3 cup black raspberries or blackberries1 small honey crisp apple
What you do
Wash all berries and the apple. Hull strawberries and cut into 1/2 inch pieces. Core apple and cut into 1/2 inch pieces with the skin on. Mix all berries and apple together. Serve one cup mixed berry salad over plan non-fat yogurt, add sliced almonds.
Blueberry Buttermilk Pancakes (GF, Low Lactose, Low Sugar)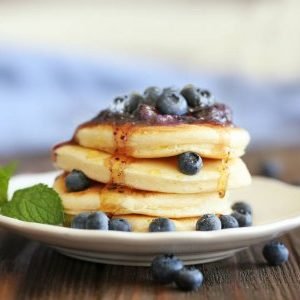 What you need
1/2 cup cassava flour 1/2 cup sorghum flour 1/3 cup arrowroot starch 1/2 Tbs gf baking powder (Hain brand) 1/2 tsp salt 1 Tbs sugar 1/4 cup dried buttermilk powder 2 Eggs 1/4 cup grape-seed oil + extra for griddle 3/4 cup water 1 tsp gf vanilla extract 1/2 cup blueberries fresh (optional)
What you do
Heat a griddle to medium/high heat Mix all dry ingredients, make a well inside dry ingredients adding wet ingredients and beat around before mixing all together. Spray griddle with non-stick cooking spray, pour about 1 1/2 tbs pancake batter per pancake. After pouring pancakes on griddle add 3-4 blueberries to the top flipping once. Serve with maple syrup lactose free whole milk yogurt or nut-butter for low sugar.