Nutritionist Seattle
Are you searching for the top nutritionist in Seattle, WA? Seattle boasts a variety of nutritionists who can cater to all your dietary requirements. If you're inclined towards a more natural approach to health, consider consulting with a holistic nutritionist. On the other hand, if you're interested in adopting a plant-based lifestyle, a vegetarian nutritionist in Seattle, Washington, can assist you in achieving your dietary goals. Consulting with a hormonal nutritionist Seattle may be beneficial for those dealing with hormonal imbalance. Additionally, if you're seeking an expert in weight loss and diet, look no further than a fitness nutritionist in Seattle, WA.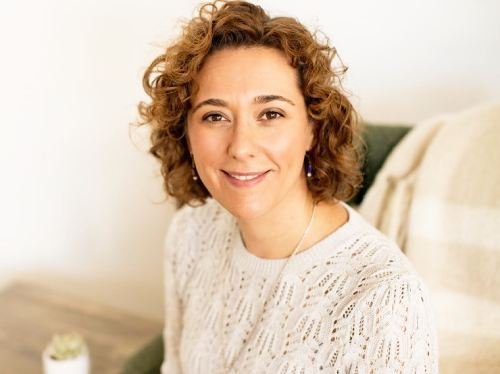 We offer top-notch nutrition therapy services at Health & Harmony Nutrition in Seattle, Washington. Our nutritionist is passionate about empowering you to make well-informed choices regarding the foods you eat and your lifestyle habits. She will work with you to create a sustainable, long-term plan that supports your health and wellness goals. We specialize in managing health conditions and improving digestive health, among other areas of expertise. Our Seattle, WA nutritionists can assist you with weight loss, chronic condition management, and overall health and well-being. Our services include virtual one-on-one consultations, meal planning, and more. Contact us today to book a virtual consultation!
Do I need a Registered Dietician or a Nutritionist in Seattle, Washington?
In regard to enhancing your diet and nutrition in Seattle, Washington, you may question the necessity of a registered dietician or a nutritionist. Although these terms are often used interchangeably, their education, training, and practice may differ. Registered dieticians possess academic and professional prerequisites in nutrition, equipping them to address conditions associated with diet and nutrition. Generally operating within clinical settings in Seattle, Washington, they provide nutrition therapy to patients. Nutritionists possess diverse credentials and may work in private practice clinics or community organizations. They advocate for healthy eating habits and overall well-being in Seattle, Washington.
At Health & Harmony Nutrition, we offer virtual consultations conducted by nutritionists. Our nutrition approach is personalized, comprehensive, and grounded in evidence. We furnish guidance and encouragement to support your attainment of optimal health and well-being through appropriate nutrition and a wholesome lifestyle. Irrespective of whether you opt for a dietician or a nutritionist, Doctors in Seattle unanimously assert that proper nutrition is vital for managing and preventing various chronic diseases. We remain dedicated to empowering our clients with the knowledge and resources required to make enduring healthy choices. Reach out to our Health and Harmony Nutrition nutritionist today for a complimentary virtual consultation.
Weight Loss Nutritionist Seattle
For those seeking weight loss nutritionist care in Seattle, WA, our expert at Health & Harmony Nutrition can guide you. Our personalized approach focuses on evidence-based care for individuals of all ages and lifestyles. Our weight loss nutritionist program in Seattle prioritizes personalized weight loss nutrition guidance, including portion control education, healthy food choices, and strategies for managing cravings and emotional eating.  Our weight loss nutritionist in Seattle, Washington, provides tailored support to help you overcome obstacles in your weight loss journey.
With our expert guidance, you can achieve your weight loss goals safely and happily without sacrificing your health or happiness.  At Health & Harmony Nutrition in Seattle, we understand that everyone has unique needs, goals, food preferences, and lifestyles. We provide personalized care to help you learn healthy eating habits and achieve your desired results.  Trust us for evidence-based weight loss nutritionist care in Seattle, WA. Let our expert help you achieve your weight loss goals safely and effectively.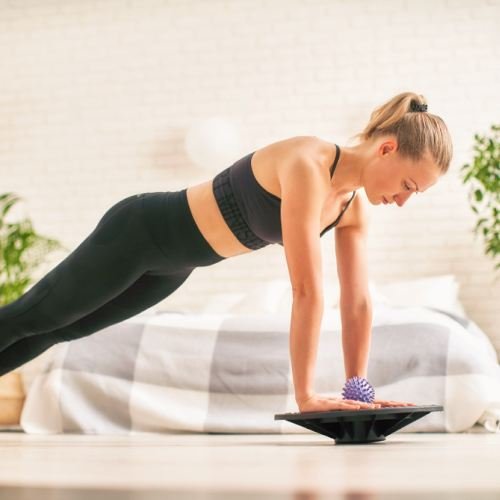 Holistic Nutritionist Seattle, WA
If you're searching for a holistic nutritionist Seattle, Washington, your search ends here! Washington is home to some of the best holistic nutritionists in the world, many of which can be found in Seattle. At Health & Harmony Nutrition, we offer expert nutrition coaching to help you enhance your overall health and well-being.  Our holistic approach to nutrition means considering your unique objectives and lifestyle to develop a customized nutrition plan that meets your needs. Our skilled nutrition coach will guide you toward optimal health by teaching you how to eat well, reduce stress, and increase your energy levels.
We take a patient-centered approach to holistic nutrition coaching, which means we work with you to address your concerns and empower you to take charge of your health. Our goal is to help you learn to eat in a way that nourishes both your body and mind to live your best life.  If you're ready to make positive changes in your life and become the healthiest version of yourself, start your journey with a qualified holistic nutritionist in Seattle at Health & Harmony Nutrition today!
Vegetarian Nutritionist in Seattle, Washington
Looking for a vegetarian nutritionist in Seattle, Washington? Look no further than Health & Harmony Nutrition in Seattle, WA. Our skilled vegetarian nutritionists specialize in plant-based diets and offer patient-centered nutrition care to help you achieve a healthy lifestyle.  Our expert vegetarian nutritionists provide guidance on nutrient supplements, recommend meal ideas and recipes, and answer any questions or concerns you may have about a vegetarian diet.  Health and Harmony Nutrition in Seattle boasts of nutrition experts who specialize in vegetarianism and are well-versed in the various health advantages that come with consuming a plant-based diet.
The vegetarian nutritionist at Health and Harmony Nutrition work in collaboration with you to craft an individualized vegetarian diet plan specifically designed to suit your distinctive needs and way of life.  We can also help you address any nutrient deficiencies that you may encounter along the way. Moreover, doctors overwhelmingly agree with the advantages of vegetarianism. Contact us today to schedule a virtual consultation with our Seattle, Washington Vegetarian Nutritionist and start your journey towards a healthier and more fulfilling life!
Nutritionist Consultation
Don't wait any longer; reserve your nutrition consultation today.
The Best Nutritionist in Seattle
Looking for the best nutritionist in Seattle, Washington? Health & Harmony Nutrition in Seattle offers the services of a highly qualified nutrition expert who provides personalized nutrition plans and advice tailored to your unique lifestyle and preferences.
Take control of your health and improve your well-being by working with our nutritionist. We help you understand how food affects your body, provide guidance on making healthier choices, and offer tips on incorporating exercise into your daily routine to maintain a healthy weight.
Transform Your Health with Seattle's Leading Nutritionist: Personalized Plans for Optimal Well-being
Our best nutritionist Seattle, Washington, specializes in creating customized eating plans that meet your needs and preferences. Whether you want to improve your energy levels, manage your weight, or simply adopt a healthier lifestyle, we are here to help. We aim to help you develop an intuitive eating plan that creates a positive relationship between food and your body. Using the latest nutrition science, mindfulness practices, and delicious, practical, and sustainable food, our best nutritionist at Health & Harmony Nutrition in Seattle, Washington, can help you nourish your body and achieve your health goals. Schedule an appointment today to start feeling healthier.
Fitness Nutritionist in Seattle, WA
If you're searching for a Seattle fitness nutritionist, consider a personal fitness nutritionist at Health & Harmony Nutrition in Seattle, WA. Our expert fitness nutritionist specializes in individualized fitness nutrition services and fitness nutrition counseling, empowering you to nourish your body according to its specific needs and establish a healthy relationship with food.  It's crucial to have a personalized fitness nutrition plan because everyone has unique needs. Keep in mind that health is 80% diet and 20% fitness and exercise.
By working with a fitness nutritionist in Seattle, you can learn to appreciate and love your food and body in a way that supports your overall well-being and fitness goals.  Our fitness nutritionist in Seattle, Washington, is passionate about helping clients unlock their full potential through optimal fitness nutrition. Our fitness nutritionist can assist you in achieving a more well-rounded and satisfying lifestyle, whether you're an on-the-go elderly individual or someone who exercises regularly.  Contact us today to schedule a virtual consultation with a personal fitness nutritionist at Health & Harmony Nutrition in Seattle, Washington.
Hormonal Balance and Nutrition in Seattle
Nutrition plays a crucial role in hormonal balance in Seattle, Washington. Hormone imbalances can negatively affect your physical and mental health, leading to mood swings and weight gain. If you are looking to address hormonal balance in Seattle, Washington, consider prioritizing nutrition by contacting our nutritionist at Health & Harmony Nutrition in Seattle, Washington.  By making dietary improvements, you can counteract hormonal imbalances, providing many benefits for your overall well-being. Our hormonal balance nutritionist in Seattle, WA can help you make informed decisions about what you eat and how it affects your hormones.
Working with a professional who understands hormonal nutrition and its effects on your body can help you restore hormonal balance naturally without any side effects.  Whether you are struggling with PMS, menopause, or other hormonal imbalances, a hormonal balance nutritionist consultation in Seattle, Washington, can provide the tools to improve your health and well-being. So, contact Health & Harmony Nutrition in Seattle, Washington, to schedule an appointment with our hormonal balance nutritionist and take the first step towards a balanced and fulfilling life.
Hire the best Nutritionists in Seattle, WA - Book Now
Looking for a personal Seattle Nutritionist, but not sure how to choose the right one? There are several factors to consider when selecting the best nutritionist in Seattle, Washington.
First, it's important to choose the best nutritionist with the expertise and knowledge to provide practical and safe advice.
Second, affordability is also a crucial factor to consider when selecting a nutritionist. Make sure that the cost of the services falls within your budget.
Third, look for a nutritionist who takes a holistic approach to their practice. This will enable them to consider your overall health and wellness when developing your personalized nutrition plan.
Fourth, ensure the nutritionist offers a customized diet plan tailored to your health and dietary requirements.
Considering these factors, you can make an informed decision and choose the best nutritionist for you in Seattle, Washington. Contact Health & Harmony Nutrition today for a free virtual consultation and take the first step towards a healthier life.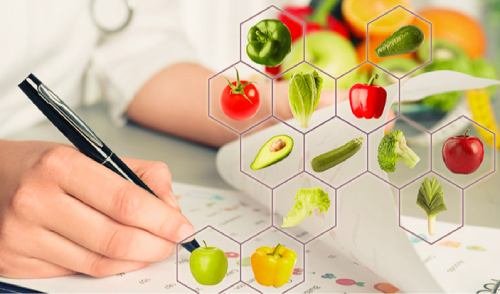 The Health & Harmony Results Roadmap

Evaluate/Assess: First we must understand your particular situation to get a baseline of where you're starting.
Focus On Fundamentals: To create lasting change you must have the simple habits in place that lay the foundation for success.
Your Personalized Plan: There is no one size fits all nutrition advice here. We'll create a plan to address your personal health issues and goals.
Action: Despite what the gurus say, most plans take time to see complete lifestyle change. You'll never get there without taking action. We'll be by your side as you implement your plan so you can get started in the right direction.
Support: It will take time and effort to experience lasting change. We'll be your guide throughout the entire journey so you feel in control of your health and well-being.
I Consider Her A Medical Intuitive
Many of us live with symptoms we don't even realize are symptoms or are so commonplace that they are applied to many possible ailments (fatigue anyone?). Lindsey has an uncanny way of seeing the forest through the trees and being able to connect that which is seemingly disparate. I consider her a medical intuitive, with the ability to accurately zero in on cause and effect relationships that many miss. One example that comes to mind is when over a six month period I was getting bronchial infections about every 6 weeks. I went to numerous doctors complete with tests and x-rays, and no answers as to the source of the pattern. I had a 15 minute conversation with Lindsey, to which she replied, "...sounds like a corn allergy." BINGO! Now I run most things by her first, it saves a lot of time and money.
~ Leslie Brown
Very Friendly And Nonjudgmental
I contacted Lindsay for some digestive issues I was having. Nothing was working for me. She is understanding and knowledgeable about all aspects of diet and nutrition. She takes time to explain all she is teaching and is always available for answers to any problem. Very friendly and nonjudgmental. ~ Sally
Lindsey's Knowledge And Dedication To Her Craft Is Very Impressive
Lindsey has been absolutely amazing! Her knowledge and dedication to her craft is very impressive, and she gave me recommendations that helped (just to provide a couple of the many examples) my gut health and brain health improve in a short period of time. I could not have asked for a better nutritionist! ~ Rob Van Hyfte 
Lindsey's Nutritional Expertise Was Paramount
Lindsey's nutritional expertise was paramount in helping me alleviate inflammation that had been accumulating over several years, ultimately resulting in respiratory issues, low energy levels and painful skin conditions. Her compassion and intelligence made me feel understood, cared for, and confident in my ability to heal if I followed her instructions. And I'm so grateful I did, within a couple months I began feeling so much better and all of my symptoms started to improve. My experience with Lindsey was transformative. Even today, nearly two years after having my consultation with her, I still often find myself referring back to the plethora of guidance, research, and resources she gave me. I highly, highly, highly recommend Lindsey's service. She is amazing. She is not only gifted with the capacity to understand and explain the complexities of the human body, but with an empathy that will make you feel seen and heard. ~ Hannah Cammoun 
Lindsey Was Amazing!
Lindsey was amazing! I feel much better daily and have seen massive changes in my diet and lifestyle. I am a picky eater and she's was still able to give me meal plans and meal ideas that worked for me! If you want to make a change in your diet she will help you get it done! Highly recommend, thanks Lindsey! ~ Jake Bro
I'm So Grateful For Lindsey
Lindsey is incredibly knowledgeable about all aspects of nutrition. I feel like I'm getting a grad school experience while feeling supported and guided into the process. She continues to teach me the skill and strategies I need to meet my weight, exercise, and health goals. I'm so grateful for Lindsey and her business. ~ Kelli McCall
It's Not Easy To Make Changes
Hiring Lindsey as a nutritionist 1 year ago has been the best thing I've done for myself. It's not easy to make changes regarding eating/cooking, but she makes it easy to take baby steps that will last for life- then you just keep compounding your healthy habits. My body and mind feel SO healthy now, I have plenty of energy throughout the whole day, sleep like a baby, and have never been so strong in my life. 10/10 recommend!! ~ Andria Pyn
Lindsey Was Great To Work With!
Lindsey was great to work with and helped me achieve my nutrition goals. With her help I lost and kept off over 15 pounds. She gave great advice on overall diet, food products, eating habits and personalized everything to my needs. I would 100% recommend her to anyone that is looking to improve their overall health and wellness. ~ Greg Roy
I Had Such A Wonderful Experience With Lindsey
I had such a wonderful experience with Lindsey. She taught me so much about what should go into our bodies, what shouldn't, and WHY. Lindsey made every meeting very empowering and I never felt shame or disappointment from her. I feel like the information Lindsey gave me will stay with me forever. I feel so much better and so much more confident! She showed me that taking care of our bodies is powerful and vital to being pain-free (mentally and physically). Thank you Lindsey!
Lainey Archer
Lindsey is Incredibly Knowledgeable
If you must make a change to get healthier you must meet with Lindsey! Lindsey is incredibly knowledgeable, creates personalized realistic plans and holds you accountable in an appropriate motivating manner. She not only understands the human body she gets making too many drastic changes at once is not going to work long term. She gets to know you and creates a plan that fits with your lifestyle. She is not about putting you on a "diet". She is about guiding you through a step by step process to create long term change. I have been meeting with Lindsey for years. My recommendation is get the plan down, but make a commitment to see her every few months. The check ins are what have been so impactful. I continue to learn and feel and see the benefits. Lindsey is incredible at what she does! I look back and laugh at what I thought was healthy! Thank you Lindsey you changed my life!!! Erin Robison
Feel Better
If you're looking for ways to feel better & improve the quality of your life - I highly recommend working with Lindsey Spivey! Lindsey equipped me with critical information and practical tools so that I could finally start healing my body from the inside/out! Because of Lindsey - I now love cook! She helped make "eating healthy" easy and exciting! I haven't felt this empowered -or this great- in twenty-five years! Thank you Lindsey! I'm forever grateful.~ Amy Archer
Lindsey Is Amazing!
If you are looking for a nutritionist, look no further! Lindsey is amazing - restoring my energy and overall health. She is very detailed, knowledgeable, and quick to reply when you have questions. For professional advice on what your body needs, I would highly recommend Health and Harmony! Darlene 
Encouragement & Kindness
I would highly recommend Lindsey as a nutritionist! She is very knowledgeable and considered all my individual health goals when creating my nutrition plan. I now have a plan that I can refer back to my entire life. She has the long view in mind, and will look at your well-being in a holistic manner. Not only did she thoughtfully create each action step for me, she offered encouragement and kindness along the way! Kelsey
Lindsey is Phenomenal!!
Lindsey is phenomenal at her job! I have recommended her to just about everyone I know. She puts so much time and effort into every recipe, and bit of knowledge she shares with you. Her planned out lessons and information is all backed by scientific research and she does a wonderful job of translating all of the "science talk" into something her clients can understand and implement into their own lives. If you are looking for a nutritionist, health expert, and incredible professional to lean on and learn from, look no further!! Haley Olsen
Life Changing and Wonderful Experience
My experience working with Lindsey has been so positive for not only my physical but also my mental health. She is so detail oriented on every aspect of my lifestyle change. From the very beginning, with my medical, diet, and medications, Lindsey has shown how thorough she is in her consultations. It has been a life changing and wonderful experience for me. Although, I did not expect any outward changes in my appearance, it is amazing the number of comments I have gotten. Making this change as a healthy way of eating and not as a diet has been easy and satisfying. M.H.
I have struggled for most of my life
I have struggled with my weight and body image for most of my life. Lindsey taught me how to nourish my body and my soul through healthy eating and tapping. Kim Dyer
I highly recommend Lindsey!
I have worked with Lindsey for several months, she is incredibly knowledgeable, kind and genuinely wants to help you reach your goals. She is always up to date with the latest nutrition research and helps you to understand the reasoning behind certain food choices. I have seen huge improvements in my health while working with her. I highly recommend Lindsey! Erin Robison
Lindsey literally changed my life!
Lindsey literally changed my life in just the last four weeks! I have a long way to go but I can say that this diet aimed at my long-standing gut issues is working. I used to be so worried about it that I stopped doing many things I love to do. I feel better than I have in at least 12 years!  It wasn't the goal, but I've lost 10 pounds already too! I couldn't be happier. Susan Miller
I would highly recommend Health & Harmony!
Lindsey has been so great to work with on my nutritional issues/needs. She really gets to know you personally and has designed a custom plan tailored to my needs. I would highly recommend her!! Jeanne Huggins