Nutritionist in Thornton, CO
Health and Harmony Nutrition, located in Thornton, CO, is a premier nutritionist who provides affordable and versatile nutritionist consultations in person or online.   By working with a nutritionist from Health & Harmony Nutrition, you can enjoy numerous health benefits, including increased energy, weight loss, and better health.  Whether you're seeking guidance on improving your diet for a specific health condition or fitness purposes, our nutritionist can provide you with expert advice and support.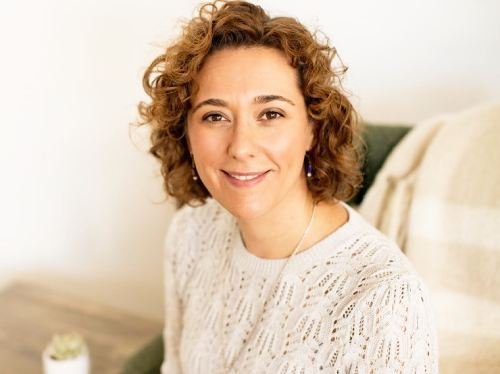 We will design a personalized nutrition plan to suit your unique needs and goals, taking into account your current eating habits, allergies, preferences, and lifestyle.  We can also coach you on how to make healthy choices and maintain good eating habits, while also ensuring that your diet is balanced and provides all the nutrients your body needs to function at its best.  With the help of the best nutritionist in Thornton, you can achieve your health and wellness goals and lead a happier, healthier life.
What to Look for When Choosing Nutrition Services in Thornton, CO
When looking for a nutrition service in Thornton, CO, it's important to consider a few key factors.  First, you'll want to choose a nutritionist who offers a consultation to determine your individual needs and goals.  This can ensure you receive a customized plan based on your needs.  Look for a personal nutritionist, so you can go over diet plans together and make the most of your time spent together.
If searching for the best Thornton, Colorado nutritionist, you may find holistic nutritionists or vegetarian nutritionists who can provide specialized expertise if that suits your dietary preferences.  It's also important to choose nutritionists near Thornton, CO, as they will be familiar with the area's food options and resources.  By considering these traits, you can find the nutrition service that's best for your needs at Health & Harmony Nutrition.
Nourish Your Body with a Nutritionist
Improve your health and wellness by improving your nutritional status with the help of a healthy lifestyle consultant in Thornton, CO.  Schedule a consultation with a Health & Harmony Nutrition lifestyle professional to learn about how you can benefit from a proper diet based on your needs.  Whether you're looking to lose weight, manage a chronic condition, or simply feel better overall, a nutritionist in Thornton, CO can offer personalized recommendations to help you reach your goals.
A personal nutritionist can help you develop the skills necessary to consume a nutritious diet, assisting you to feel your very best.   A nourishing diet includes a variety of healthy foods, including fruits and vegetables, whole grains, lean proteins, and healthy fats.  With a focus on wholesome, whole foods, you can improve your energy levels, digestion, and overall health.    Reach out to the leading nutritionist in Thornton, CO at Health & Harmony Nutrition today to discover how you can start feeling great.
Professional Holistic Nutrition Therapy in Thornton, CO
Professional Holistic Nutrition Therapy is available in Thornton, CO through various practitioners such as Holistic Nutritionists, Personal Nutritionists, and Nutritionist Consultation specialists.  Thornton, Colorado, Nutritionists offer a variety of services to those who seek to improve their health and well-being through nutrition therapy.   These services include personalized nutrition plans, supplement and herbal recommendations, and guidance on the selection of foods and nutrients that will aid in the management of symptoms and the improvement of health.
A Holistic Nutritionist in Thornton, CO takes a holistic approach to healing, focusing on both the dietary and the other factors of a person's life, such as environmental toxins, stress level, and emotion.  So, if you're looking for a comprehensive approach to health and wellness, seek the services of a Holistic Nutritionist at Health & Harmony Nutrition. Contact us today!
Maximizing Your Nutrition Well-being with a Thornton Nutritionist
Maintaining a wholesome and balanced lifestyle depends on cultivating your nutritional health.  Working with an experienced nutritionist, like one who works at Health & Harmony Nutrition, is an effective strategy for optimizing your health goals.  A nutritionist consultation will provide you with personalized dietary plans tailored to your specific needs, whether you're a busy senior or an active parent.  A nutritionist can help you get proper nutrition for successful exercise performance and general well-being.
The benefits of working with a nutritionist are numerous; improved digestion, weight management, enhanced energy, and reduced risk of chronic diseases such as pre-diabetes and heart disease.  Working with a nutritionist near Thornton can provide convenience and access to locally-sourced food options.  In summary, investing in a nutritionist consultation can ultimately lead to a happier and healthier life.
Free Nutritionist Consultation
Don't wait any longer; reserve your nutrition consultation today.
The Benefits of Working with a Nutritionist in Thornton, Colorado
It's not easy determining exactly what the best nutrition your body needs is.  The premier nutritionists at Health & Harmony Nutrition will gladly supply you with tailored nutrition plans designed to meet your distinctive needs and goals.  Working with a nutritionist at Health & Harmony Nutrition in Thornton, Colorado can provide a wealth of benefits that will improve your overall health and wellness.
During a nutritionist consultation, you'll discuss your dietary habits, lifestyle, and health concerns. Our nutritionist will then create a personalized nutrition plan to help you reach optimal health.  Whether you're looking for a fitness nutritionist to help you get in shape or a personal nutritionist to assist you in managing a chronic condition, working with our nutritionist can make a significant difference in how you feel and perform every day.  Your body will enjoy enhanced energy levels, mental lucidity, and physical wellness when you adopt a diet plan that's right for you.
Local Personalized Nutritionist for Long-Lasting Health
If you're searching for a diet and nutrition plan that's tailored specifically to your dietary needs, then we recommend hiring a local nutritionist.  In working with you, the nutritionist can pinpoint your particular dietary requirements and advise a nutrition plan focused on your lifestyle and fitness goals.
A personal nutritionist will provide support and motivation throughout your journey to better health.  Fitness nutritionists support fitness goals and amateur fitness enthusiasts.  Working with a functional nutritionist can also help you manage chronic diseases, such as pre-diabetes or heart disease.  By consulting with a nutritionist, a personalized nutrition plan can be developed that can lead you toward long-term physical well-being.
How to Find the Right Nutritionist for You, Based in Thornton
Paying attention to your particular needs and goals for a personalized nutritionist consultation when picking a nutritionist in Thornton can help ensure that you select the right one.  Look for a nutritionist who takes a holistic approach to nutrition and offers a comprehensive nutrition diet plan.  It's also important to find an affordable nutritionist who can work within your budget.
You'll want to search for a nutritionist in your neighborhood by searching online and reading consumer reviews.  Ask friends or family members for recommendations and schedule consultations with 1-2 potential candidates.  During these consultations, ask about their approach to nutrition, their experience and qualifications, and their availability.  Evaluate your alternatives and select a professional nutritionist who meets your demands and is someone you can trust.  Get in touch with us at Health & Harmony Nutrition today!
Weight Loss Nutritionist, Thornton, CO
A Weight Loss Therapist at Health & Harmony Nutrition in Thornton, Colorado can provide you with personalized nutritional therapy for weight loss. Specializing in weight loss, we can help you attain your specific health goals.  By assigning an individualized diet plan, a weight loss nutritionist offers one-on-one consultations to determine what dietary behaviors and modifications they recommend for achieving your desired body weight.   Weight loss programs from a nutritionist, whether online or in-person, evaluate medically-based health conditions and allow for treatment.  A weight loss nutritionist provides personalized weight loss plans, as well as in-depth advice on food and nutrition, to help her/his patients stick to new habits.  Our weight loss nutritionist also works with clients to establish a unique weight loss plan to help them attain long-lasting improvements.
Hormonal Balance and Nutrition in Thornton
Healthful hormone balance is a requirement for a healthy mind and body. To attain this balance, food plays a significant role.  Medical professionals agree that a nutritious diet and proper nutrition can help restore hormone balance, prevent hormone imbalances, and treat health conditions that result from hormonal imbalances.
In Thornton, Colorado, individuals seeking the best hormone balance nutritionist can benefit from the services of a Nutritionist at Health & Harmony Nutrition.  Our nutritionists design personalized meal plans that help regulate hormones, improve energy levels, and promote overall well-being.  She specializes in working to solve hormone-related issues such as thyroid, menopause, and adrenal health.  With her assistance, clients can improve their hormonal health through quality diet choices.
Fitness Nutritionist in Thornton Colorado
Our Nutritionist at Health & Harmony Nutrition is an expert who guides individuals in leading a healthy lifestyle by guiding various aspects of fitness and nutrition.  Expert nutritionists help individuals build personalized nutrition plans that meet their fitness goals and dietary needs.  Our nutritionist uses her knowledge to educate individuals on healthy eating habits, such as portion sizes, understanding food labels, and cooking methods.  She also provides guidance on meal planning and recipe adaptations to meet specific dietary requirements.
Fun Fact: Health is 80% diet and 20% fitness/exercise.  Doctors say that the right Nutrition Diet Plan is essential for achieving optimal health, and a Fitness Nutritionist can be an excellent support in this aspect.  With their vast knowledge, they can help you create a solid nutrition plan to enhance your overall well-being.  Contact us today for an online nutritionist consultation!
Vegetarian Nutritionist in Thornton, CO
A vegetarian nutritionist is a health expert who offers nutrition advice and encouragement to those who follow or want to follow a vegetarian diet.  In Thornton, CO, one of the best places to find a nutritionist for vegetarians is from online resources, such as online searches or recommendations from medical doctors. Working with a Vegetarian Nutritionist can bring numerous benefits, such as a personalized Nutrition diet plan, practical tips for grocery shopping, and helpful information about the Food and Nutrition Service.  A knowledgeable Vegetarian Nutritionist will design a dietary plan with the most appropriate nutrition for a productive body and mind.  By taking into account your health and diet preferences, you can realize all your health and aesthetic objectives with a plant-based diet.  Get in touch with Health & Harmony Nutrition today for a consultation online.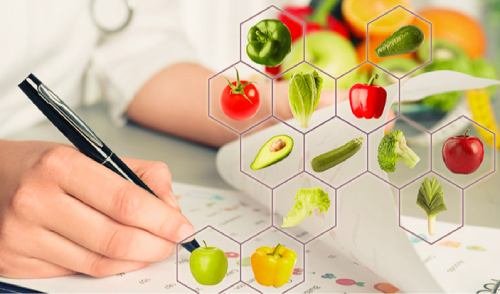 The Health & Harmony Results Roadmap

Evaluate/Assess: First we must understand your particular situation to get a baseline of where you're starting.
Focus On Fundamentals: To create lasting change you must have the simple habits in place that lay the foundation for success.
Your Personalized Plan: There is no one size fits all nutrition advice here. We'll create a plan to address your personal health issues and goals.
Action: Despite what the gurus say, most plans take time to see complete lifestyle change. You'll never get there without taking action. We'll be by your side as you implement your plan so you can get started in the right direction.
Support: It will take time and effort to experience lasting change. We'll be your guide throughout the entire journey so you feel in control of your health and well-being.
Lindsey is Phenomenal!!
Lindsey is phenomenal at her job! I have recommended her to just about everyone I know. She puts so much time and effort into every recipe, and bit of knowledge she shares with you. Her planned out lessons and information is all backed by scientific research and she does a wonderful job of translating all of the "science talk" into something her clients can understand and implement into their own lives. If you are looking for a nutritionist, health expert, and incredible professional to lean on and learn from, look no further!! Haley Olsen
Life Changing and Wonderful Experience
My experience working with Lindsey has been so positive for not only my physical but also my mental health. She is so detail oriented on every aspect of my lifestyle change. From the very beginning, with my medical, diet, and medications, Lindsey has shown how thorough she is in her consultations. It has been a life changing and wonderful experience for me. Although, I did not expect any outward changes in my appearance, it is amazing the number of comments I have gotten. Making this change as a healthy way of eating and not as a diet has been easy and satisfying. M.H.
I have struggled for most of my life
I have struggled with my weight and body image for most of my life. Lindsey taught me how to nourish my body and my soul through healthy eating and tapping. Kim Dyer
I highly recommend Lindsey!
I have worked with Lindsey for several months, she is incredibly knowledgeable, kind and genuinely wants to help you reach your goals. She is always up to date with the latest nutrition research and helps you to understand the reasoning behind certain food choices. I have seen huge improvements in my health while working with her. I highly recommend Lindsey! Erin Robison
Lindsey literally changed my life!
Lindsey literally changed my life in just the last four weeks! I have a long way to go but I can say that this diet aimed at my long-standing gut issues is working. I used to be so worried about it that I stopped doing many things I love to do. I feel better than I have in at least 12 years!  It wasn't the goal, but I've lost 10 pounds already too! I couldn't be happier. Susan Miller
I would highly recommend Health & Harmony!
Lindsey has been so great to work with on my nutritional issues/needs. She really gets to know you personally and has designed a custom plan tailored to my needs. I would highly recommend her!! Jeanne Huggins