Nutritionist in Arvada, CO
Are you looking for the best nutritionist in Arvada, CO?  Arvada is home to a range of nutrition specialists who can help you with all of your dietary needs.  Consider a consultation with a holistic nutritionist if you're interested in adopting a more natural approach to your health.  Alternatively, a vegetarian nutritionist in Arvada, Colorado can help you achieve your dietary goals if you're looking to adopt a plant-based lifestyle.  Those dealing with pre-diabetes may benefit from consulting with a pre-diabetes nutritionist in Arvada.  And, if you're looking for an expert in all things related to diet, consider a dietitian nutritionist in Arvada, CO.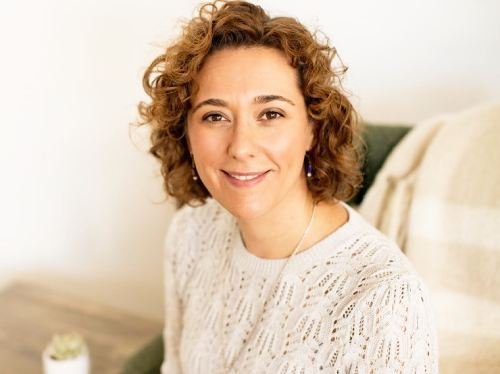 Our nutritionist at Health & Harmony Nutrition is passionate about empowering you to make informed choices about the foods you eat and the lifestyle habits you adopt.  She will work with you to create a sustainable, long-term approach that supports your health and wellness goals.   Whether you are looking to lose weight, manage a chronic condition, or simply improve your overall health and well-being, our nutritionists near Arvada, CO can help.  We offer a range of services, including virtual one-on-one consultations, meal planning, and more.  Contact us today for a virtual consultation!
What to Look for When Choosing Nutrition Health Services in Arvada, Colorado
Choosing the right nutrition health services provider can be a daunting task.  If you are looking for a personal nutritionist in Arvada, CO, then you need to consider several factors. 
First, ensure that you select the top nutritionist in Arvada, CO; this will ensure that you receive top-quality services.
Second, you need to consider an affordable nutritionist in Arvada, CO; choose a provider whose services are within your budget.
Third, hire a nutritionist who takes a holistic approach to their practice.
Fourth, ensure that your provider offers a customized nutrition diet plan that is based on your individual health and dietary requirements.
These factors will enable you to receive a comprehensive analysis of your health and nutritional status.   With this in mind, you will be able to choose the right nutrition health services provider that will lead you to a healthy life.  Contact Health & Harmony Nutrition today for a consultation.
Nourish Your Body with a Nutritionist
Seeking the guidance of a nutritionist is a good idea when it comes to developing a healthy, balanced eating plan that nourishes your body and suits your requirements.  Depending on your specific health concerns or goals, you may benefit from working with a hormone nutritionist who specializes in addressing hormonal imbalances through targeted dietary changes or a holistic nutrition therapist who considers your overall health and wellbeing, including mental and emotional factors, in their recommendations.  Ultimately, the goal of any nutritionist is to help you make informed choices about your diet that support your unique needs and help you achieve optimal health.
Nourishing your body with the help of a personal and affordable nutritionist is the best way to achieve optimal health and wellness.  Hiring a nutritionist is an investment in yourself and your health, and can have long-lasting benefits.   Do not delay any further. Seize control of your health right away by consulting with a knowledgeable and dedicated nutritionist at Health & Harmony Nutrition.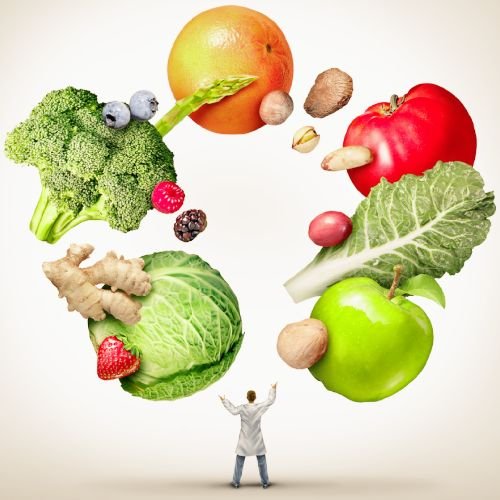 Professional Holistic Nutrition Therapy in Arvada, Colorado
For anyone seeking optimal health and well-being, professional holistic nutrition therapy is an excellent choice.  In Arvada, CO, the best nutritionist can provide personalized advice and the guidance needed to improve not just physical health, but emotional and spiritual health as well.  By taking a holistic approach to nutrition, a holistic nutritionist in Arvada can identify the root causes of most health problems and develop tailored eating plans to address them.
A nutritionist consultation is an integral part of the process, allowing clients to discuss their concerns and goals and receive expert recommendations. Holistic nutrition therapy in Arvada, CO focuses on the whole person, offering much more than just basic meal plans. With a holistic nutritionist consultation at Health & Harmony Nutrition in Arvada, CO, clients can explore alternative therapies and gain a more comprehensive understanding of their health and well-being.
Local Personalized Nutritionist for Long-Lasting Health
Working with a Personalized Nutritionist can be a game-changer in your journey toward long-lasting health.  A local nutritionist can help you achieve your health goals by providing a customized nutrition diet plan based on your unique needs, preferences, and lifestyle.  The benefits of working with a nutritionist are numerous, including improved digestion, increased energy, reduced inflammation, and better mental clarity.
A Functional Nutritionist helps you address the root cause of most health issues you may be facing by taking a holistic approach.  Additionally, hiring a nutritionist doesn't have to be expensive, there are affordable nutritionists available to work with you.  Take charge of your health and wellness journey by hiring a Personal Nutritionist at Health and Harmony Nutrition in Arvada, Colorado today.
Free Nutritionist Consultation
Don't wait any longer; reserve your nutrition consultation today.
The Benefits of Working with a Nutritionist in Arvada, Colorado
Hiring a personal nutritionist can have vast benefits for individuals looking to achieve their health goals.  A personalized nutritionist can help individuals create a specific plan for their unique needs, resulting in effective weight loss, hormone balancing, and overall health improvement.  A weight loss nutritionist can create a plan catered to the individual's goals and dietary restrictions.  A hormone-balancing nutritionist can assist individuals in managing hormonal imbalances, such as menopause, and thyroid issues.  A holistic approach is typically taken, ensuring a focus on both the physical and emotional aspects of an individual's health.  Overall, working with a nutritionist at Health & Harmony Nutrition can help individuals achieve their desired health outcomes while gaining the knowledge and tools to maintain their goals long-term.
Maximizing Your Nutrition Well-being with an Arvada, Colorado Nutritionist
Maximizing your nutritional well-being is essential to maintaining a healthy and balanced lifestyle.  One way to achieve this is by working with the right diet plan. Hiring a nutritionist can help ensure that you're eating the correct foods for your body type and personal goals.  The benefits of working with a nutritionist are numerous and include weight loss, improved mental health, increased energy, and lowered risk of chronic diseases.
A local or top nutritionist in Arvada, CO, can provide a personalized nutrition plan that is specifically tailored to your needs, taking into consideration any dietary restrictions, allergies, or health concerns.  Certain diets can aid in preventing acne, preventing aging of the skin, food intolerance, easing constipation, and helping elderly persons eat better.  An individual nutritionist can provide guidance and motivation to help you make good wellness choices and stay consistent with your goals.
How to Find the Right Nutritionist for You, Based in Arvada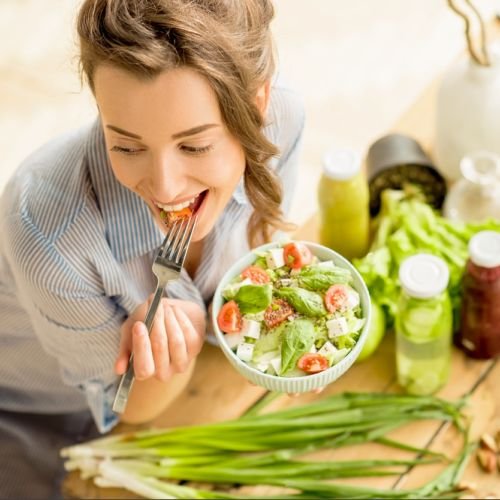 Finding the right nutritionist can be a daunting task, but it is crucial to achieving optimal health and wellness goals.  One option is to seek a Nutritionist Consultation with a nutritionist, who can provide personalized nutrition plans tailored to your individual needs.  A skilled and experienced nutritionist can help guide you through the benefits of working with them, such as the holistic approaches to nutrition that they incorporate in their practice.
When searching for a nutritionist, it's important to consider their qualifications and areas of expertise, such as nutrition diet plans for women's and men's health or diets for elderly adults.  By taking the time to hire a Nutritionist who is the right fit for you, you can ensure that you have a valuable partner in achieving your health goals.  We hope to be that partner at Health & Harmony Nutrition.  Contact us today for an online consultation.
Weight Loss Nutritionist, Arvada, CO
If you're looking for a Weight Loss Nutritionist in Arvada, CO, you can trust our expert nutritionist at Health & Harmony Nutrition who focuses on helping you achieve your goals.  A Weight Loss Program in Arvada should focus on personalized nutrition guidance for individuals of all ages and lifestyles.  A Personal Nutritionist can help guide you through weight loss nutrition programs with a personalized approach according to your specific needs, goals, food preferences, and lifestyle.
With the support and guidance of a Nutritionist, you'll be able to overcome any obstacles on your weight loss journey while sticking to a tailored Nutritional diet plan.  They can also educate you on portion control, healthy food choices, and strategies for managing cravings and emotional eating.  Overall, working with a Nutritionist can help you achieve your weight loss goals in a safe, effective, and enjoyable manner, without any unnecessary stress or sacrifice.
Hormonal Balance and Nutrition in Arvada
Hormonal imbalance can have serious impacts on your physical and mental health, from mood swings to weight gain.  While there are many ways to address hormone imbalance, one effective approach is to prioritize nutrition by contacting our nutritionist at Health & Harmony Nutrition.  Disruptions in hormone levels can lead to significant consequences for both your mental and physical well-being, such as fluctuations in mood and an increase in body weight.  To counteract such imbalances, making dietary improvements by reaching out to our nutritionist at Health & Harmony Nutrition is a beneficial strategy.
A nutritionist consultation can give you the knowledge you need to make informed decisions about what you eat and how it impacts your hormones.  By hiring a nutritionist, you can enjoy the many benefits of working with a professional who understands nutrition and how it affects your body.  The right diet can help you restore hormone balance naturally and without side effects.  Whether you're struggling with PMS, menopause, or another hormone imbalance, the benefits of working with a nutritionist are clear.
Fitness Nutritionist in Arvada Colorado
If you're looking for a fitness nutritionist in Arvada, you may want to consider seeking out a personal nutritionist at Health & Harmony Nutrition, who specializes in nutrition counseling and individualized nutrition services.  Our nutritionist can help you nourish your body according to its specific needs and work with you to establish a healthy relationship with food.  It's important to have an individualized nutrition plan because everybody is different and has unique needs.  Keep in mind that health is 80% diet and 20% fitness and exercise.
By working with a nutritionist, you can learn to love and appreciate your food and body in a way that supports your best life.  Many nutritionists love working with clients to help them unlock their full potential through optimal nutrition.  Whether you're a busy senior or active patent looking for nutrition solutions to meet your fitness goals, a fitness nutritionist can help guide you toward a more balanced and fulfilling life.
Vegetarian Nutritionist in Arvada, CO
A Vegetarian Nutritionist is a professional who specializes in providing nutritional guidance to individuals following a plant-based diet.  In Arvada, CO, individuals interested in a plant-based approach to eating can benefit from working with the Best Nutritionist at Health & Harmony Nutrition.  With a focus on plant-based foods, our Vegetarian Nutritionist can provide personalized and custom-tailored advice and support to individuals seeking to maintain a healthy and balanced vegetarian diet.
Additionally, the Benefits of Working With a Nutritionist include the ability to address and prevent chronic disease, manage food intolerances or allergies, and maintain optimal health and wellness.  With the help of a skilled and experienced Personal Nutritionist, such as a Functional Nutritionist who specializes in the integrative and holistic approach to nutrition, individuals can achieve their health and wellness goals through a balanced and nourishing vegetarian diet.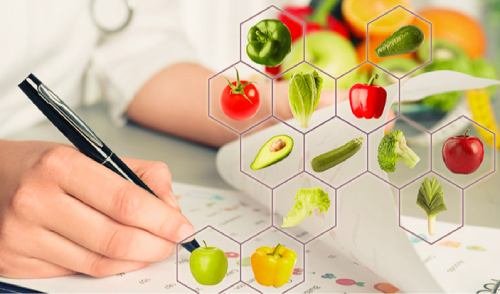 The Health & Harmony Results Roadmap

Evaluate/Assess: First we must understand your particular situation to get a baseline of where you're starting.
Focus On Fundamentals: To create lasting change you must have the simple habits in place that lay the foundation for success.
Your Personalized Plan: There is no one size fits all nutrition advice here. We'll create a plan to address your personal health issues and goals.
Action: Despite what the gurus say, most plans take time to see complete lifestyle change. You'll never get there without taking action. We'll be by your side as you implement your plan so you can get started in the right direction.
Support: It will take time and effort to experience lasting change. We'll be your guide throughout the entire journey so you feel in control of your health and well-being.
Lindsey is Phenomenal!!
Lindsey is phenomenal at her job! I have recommended her to just about everyone I know. She puts so much time and effort into every recipe, and bit of knowledge she shares with you. Her planned out lessons and information is all backed by scientific research and she does a wonderful job of translating all of the "science talk" into something her clients can understand and implement into their own lives. If you are looking for a nutritionist, health expert, and incredible professional to lean on and learn from, look no further!! Haley Olsen
Life Changing and Wonderful Experience
My experience working with Lindsey has been so positive for not only my physical but also my mental health. She is so detail oriented on every aspect of my lifestyle change. From the very beginning, with my medical, diet, and medications, Lindsey has shown how thorough she is in her consultations. It has been a life changing and wonderful experience for me. Although, I did not expect any outward changes in my appearance, it is amazing the number of comments I have gotten. Making this change as a healthy way of eating and not as a diet has been easy and satisfying. M.H.
I have struggled for most of my life
I have struggled with my weight and body image for most of my life. Lindsey taught me how to nourish my body and my soul through healthy eating and tapping. Kim Dyer
I highly recommend Lindsey!
I have worked with Lindsey for several months, she is incredibly knowledgeable, kind and genuinely wants to help you reach your goals. She is always up to date with the latest nutrition research and helps you to understand the reasoning behind certain food choices. I have seen huge improvements in my health while working with her. I highly recommend Lindsey! Erin Robison
Lindsey literally changed my life!
Lindsey literally changed my life in just the last four weeks! I have a long way to go but I can say that this diet aimed at my long-standing gut issues is working. I used to be so worried about it that I stopped doing many things I love to do. I feel better than I have in at least 12 years!  It wasn't the goal, but I've lost 10 pounds already too! I couldn't be happier. Susan Miller
I would highly recommend Health & Harmony!
Lindsey has been so great to work with on my nutritional issues/needs. She really gets to know you personally and has designed a custom plan tailored to my needs. I would highly recommend her!! Jeanne Huggins