Natural Hormone Balance in Colorado Springs
Hormones play a critical role in our body and when they become imbalanced, they can lead to a variety of health issues such as weight gain, hot flashes, mood swings, fatigue, and more.  Hormone imbalance can occur during menopause or at any time throughout life due to stress or other factors.  Maintaining a balanced hormone level is essential for optimal health.
Unfortunately, modern lifestyles can make it difficult to achieve natural hormone balance.  Fortunately, there are strategies that you can use to help balance your hormones and improve your overall well-being. By understanding the role of food and nutrition in hormone balance, consulting a qualified nutritionist, and making lifestyle changes, you can take steps toward achieving natural hormone balance.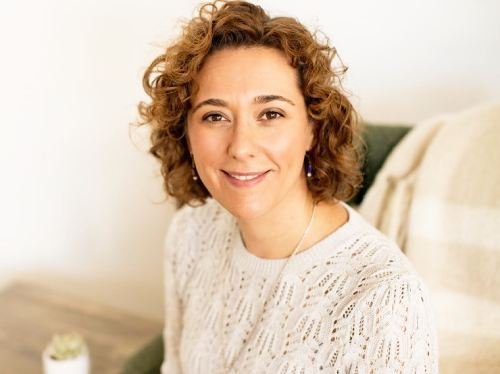 What are symptoms of a hormone imbalance?
Indications of hormonal disparities can take the form of a variety of symptoms, including:
Signs of stress such as anxiety and depression may indicate that you are unbalanced, poisoned, overworked, exhausted, and possibly not providing your physiology with what it requires.
A decrease in certain hormone changes and an increase in others can cause your body to store fat for potential future use, thus leading to a rise in abdominal fat as a sign of adrenal exhaustion.
Exhaustion – Feeling worn out, drained, or mentally hazy.
Sleeplessness and erratic slumber routines
One of the most recognizable signs of hormonal irregularity is a decrease in sexual drive, which begins with impaired sleep. Without decent rest, the fabrication of sexual hormones can lessen.
Many individuals grapple with perpetual weight gain due to hormonal imbalances which impede their ability to sustain a healthy figure.
Maintaining hormonal balance throughout life is important.  If your life has been detrimentally affected, or if you or somebody close to you have noticed a difference in your physical condition, behavior, or overall health, consult with a nutritionist at Health & Harmony Nutrition today.
Hormone replacement is not the only answer to hormonal imbalance in Colorado Springs
Hormone replacement therapies work great in conjunction with a hormone-balancing diet and lifestyle and behavior changes.  Consider a nutritionist at Health & Harmony Nutrition in Colorado Springs, Colorado to help you with food and nutrition that can provide natural hormone balance.
A nutritionist is an excellent resource for anyone looking to improve their diet and nutritional intake.  A nutritionist can help you create a healthy and balanced eating plan that will promote natural hormone balance in the body.  We can explain the importance of consuming a variety of organic whole foods, including fruits, vegetables, legumes, nuts, and seeds.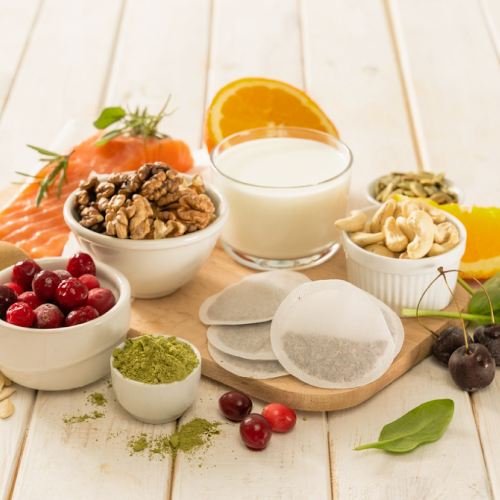 Restore Hormone Balance With the Right Food
Some foods contain hormones and other nutrients that can help to regulate the body's hormones and restore balance.  Diets as well as diets combined with Hormone Replacement Therapy will improve hormone balance.  Imbalance can be caused by numerous factors, including stress, poor diet, lack of exercise, and other lifestyle choices; so it is important to look at all areas before deciding on a treatment plan.
A nutritionist in Colorado Springs, CO can help you identify the causes of your hormonal imbalance and create a personalized plan to restore your hormone levels and achieve hormonal balance naturally.
The Most Common Hormone Balances
Hormone balances play a critical role in maintaining health and well-being.  In Colorado Springs, the most common hormonal balances are related to perimenopause, and menopausal and post-menopausal changes.  Hormonal imbalances can cause a variety of symptoms such as mood swings, insomnia, low libido, and other physical changes.
Hormone therapy diets by a Nutritionist to improve hormone balance and regulate hormone levels can help to reduce the severity of symptoms associated with these conditions and help women experience their menopausal transition more smoothly.  Nutritionists can prescribe remedies instead of medications that aim to restore balance in the hormones involved in this process.
This form of treatment is also beneficial for those suffering from hormone imbalance not related to age-related changes, such as PMS, hypothyroidism, or PCOS.  By seeking out the professional advice of a Nutritionist and monitoring hormone levels, individuals can ensure they have the proper hormonal balance necessary for optimal health.
Free Nutritionist Consultation
Don't wait any longer; reserve your nutrition consultation today.
Hormone Balance and perimenopause and menopause in Colorado Springs
Perimenopause and menopause are a natural part of the aging process for women in Colorado Springs, CO.  Perimenopause is the transition period leading up to menopause and can last several years.  During this time, hormone production fluctuates, with estrogen and progesterone levels both dropping significantly.
A nutritionist at Health & Harmony Nutrition can assist in managing these signs.  Some women may choose hormone treatment or enhance their female hormones with a slight amount of bioidentical hormones.  Natural herbs can help if women do not want to use bioidentical hormones.  Additionally, there are lifestyle approaches such as stress management techniques that can provide relief from uncomfortable symptoms related to the hormonal changes associated with perimenopause and menopause.
Some other symptoms of hormonal imbalance during perimenopause and menopause include:
• Irregular or heavy menstrual periods
• Vaginal dryness
• Low sex drive
• Night sweats
• Difficulty sleeping
• Weight gain or difficulty losing weight
• Anxiety or depression
• Joint pain
When hormone levels are out of balance
When hormone levels are out of balance it can cause a hormonal imbalance.  Hormonal imbalances can have far-reaching effects on your overall health and well-being, so it's important to consider ways to restore balance.  Women experience changes in their estrogen, testosterone, and progesterone levels during different life stages, such as menopause or pregnancy.
This can lead to symptoms such as vaginal dryness, breast tenderness, or mood swings.  Men may experience low libido, fatigue, or depressed mood if their hormones become imbalanced.  A nutritionist can help you identify the cause of your symptoms by looking at your diet and lifestyle habits.  We may also suggest nutritional supplements which may help restore hormone balance.  By making some simple lifestyle changes, you can help regulate your hormone balance naturally and reduce the risk of developing any further health issues associated with hormonal imbalance.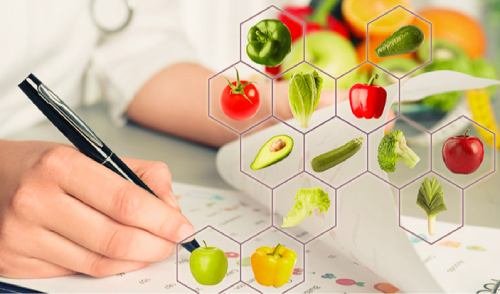 The Health & Harmony Results Roadmap

Evaluate/Assess: First we must understand your particular situation to get a baseline of where you're starting.
Focus On Fundamentals: To create lasting change you must have the simple habits in place that lay the foundation for success.
Your Personalized Plan: There is no one size fits all nutrition advice here. We'll create a plan to address your personal health issues and goals.
Action: Despite what the gurus say, most plans take time to see complete lifestyle change. You'll never get there without taking action. We'll be by your side as you implement your plan so you can get started in the right direction.
Support: It will take time and effort to experience lasting change. We'll be your guide throughout the entire journey so you feel in control of your health and well-being.
Lindsey is Phenomenal!!
Lindsey is phenomenal at her job! I have recommended her to just about everyone I know. She puts so much time and effort into every recipe, and bit of knowledge she shares with you. Her planned out lessons and information is all backed by scientific research and she does a wonderful job of translating all of the "science talk" into something her clients can understand and implement into their own lives. If you are looking for a nutritionist, health expert, and incredible professional to lean on and learn from, look no further!! Haley Olsen
Life Changing and Wonderful Experience
My experience working with Lindsey has been so positive for not only my physical but also my mental health. She is so detail oriented on every aspect of my lifestyle change. From the very beginning, with my medical, diet, and medications, Lindsey has shown how thorough she is in her consultations. It has been a life changing and wonderful experience for me. Although, I did not expect any outward changes in my appearance, it is amazing the number of comments I have gotten. Making this change as a healthy way of eating and not as a diet has been easy and satisfying. M.H.
I have struggled for most of my life
I have struggled with my weight and body image for most of my life. Lindsey taught me how to nourish my body and my soul through healthy eating and tapping. Kim Dyer
I highly recommend Lindsey!
I have worked with Lindsey for several months, she is incredibly knowledgeable, kind and genuinely wants to help you reach your goals. She is always up to date with the latest nutrition research and helps you to understand the reasoning behind certain food choices. I have seen huge improvements in my health while working with her. I highly recommend Lindsey! Erin Robison
Lindsey literally changed my life!
Lindsey literally changed my life in just the last four weeks! I have a long way to go but I can say that this diet aimed at my long-standing gut issues is working. I used to be so worried about it that I stopped doing many things I love to do. I feel better than I have in at least 12 years!  It wasn't the goal, but I've lost 10 pounds already too! I couldn't be happier. Susan Miller
I would highly recommend Health & Harmony!
Lindsey has been so great to work with on my nutritional issues/needs. She really gets to know you personally and has designed a custom plan tailored to my needs. I would highly recommend her!! Jeanne Huggins