Holistic Nutritionist Denver, CO
If you're seeking a Holistic Nutritionist in Denver, Colorado, then your search is over!  Some of the world's best nutritionists can be found in Colorado, and Denver is home to many of them. Regardless of whether you require a personalized nutrition plan or advice on healthy eating habits, a Holistic Nutritionist in Denver can provide assistance.  At Health & Harmony Nutrition, we provide nutritional directives and encouragement to those seeking to enhance their general health and well-being.  Through our extensive knowledge of nutrition, we can help you devise a tailored nutrition plan that takes into account your objectives and lifestyle.  So, if you're eager to create positive changes in your life, begin your journey with a well-qualified Holistic Nutritionist at Health & Harmony Nutrition today!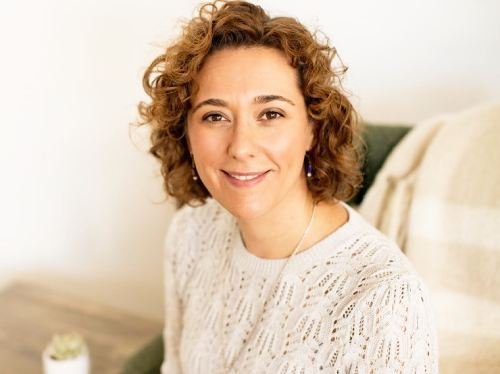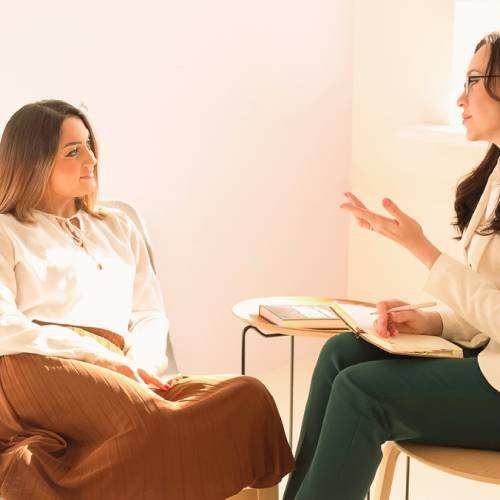 What is Holistic Nutrition Therapy?
What does Holistic Nutrition Therapy involve in Denver, CO?  Holistic Nutrition Therapy in Denver utilizes a non-traditional approach to improve both mental and physical health.  This approach focuses on the entire being, including the body, mind, and spirit, instead of concentrating on a particular aspect.  It incorporates various services like nutrition advice, massage therapy, yoga sessions, meditation practices, and other forms of healing techniques.  Health & Harmony Nutrition offers guidance on a holistic approach to nutrition, which can help one achieve optimal health outcomes.  Doctors agree that a holistic approach to nutrition can be beneficial for those looking to make lifestyle changes or improve their overall health.
Holistic Approach and Nutrition Diet Plan in Denver, Colorado
In Denver, Colorado, the holistic method of nutrition is gaining popularity.  Health and Harmony Nutrition specializes in creating personalized diet plans that are customized to meet the specific requirements of each individual.  This includes their mind and body, lifestyle, and goals.  A nutrition expert at Health & Harmony Nutrition can assist in developing a diet plan that emphasizes whole and nutrient-rich foods, while also taking into account individual dietary needs.  Our dietary plans may also include supplements and lifestyle modifications to guarantee optimum health.   By adhering to a holistic approach to nutrition, you can rest assured that your body is obtaining all the necessary nutrients without exposing it to unhealthy substances or processed foods. As a result, more Denver residents are seeking the assistance of holistic nutritionists for their dietary planning needs.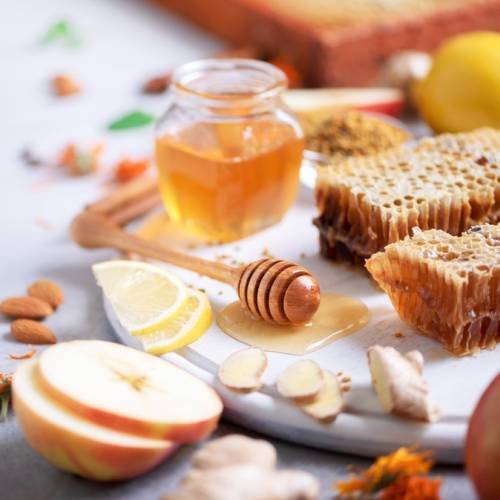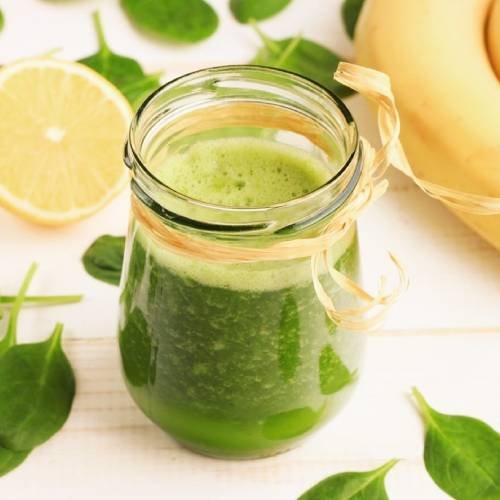 Professional Holistic Nutrition Therapy
If you're looking to achieve optimal health and wellness for your mind and body, consider trying holistic nutrition therapy in Denver, Colorado.  This approach to nutrition focuses on creating a personalized plan tailored to your unique needs and goals.  Beyond just improving your diet and lifestyle habits, holistic nutrition therapy aims to enhance your overall physical, mental, and emotional well-being through various holistic therapies like herbal remedies, meditation, yoga, massage, and stress management techniques.  Health & Harmony Nutrition in Denver, Colorado provides virtual sessions with a qualified holistic nutritionist.  Additionally, these sessions can be conducted remotely, providing clients with access no matter where they are located. By embracing this holistic nutrition therapy, positive and long-lasting health and wellness changes can be achieved.
Denver Holistic Nutrition Therapy: A Natural Solution with Nutritionist
If you're looking for natural and holistic nutrition solutions, Denver, Colorado is the perfect place to explore the benefits of holistic nutrition therapy with the help of a qualified nutritionist at Health & Harmony Nutrition.  Combining nutrition, mindfulness, and other holistic approaches, holistic nutrition therapy can significantly boost your self-esteem.  Working with a nutritionist who can provide one-on-one counseling is the ideal way to experience the full range of benefits associated with holistic nutrition therapy.  Additionally, holistic nutritionists recommend mind-body techniques such as yoga and meditation, which promote balance in the body.  With a nutritionist's guidance, you can take a holistic approach to identify ways to improve your overall health and well-being.  Holistic nutrition therapy is also an effective way to manage pain and emotions without using pharmaceuticals or invasive medical procedures. With this approach, you can address physical, mental, and emotional issues from the root cause.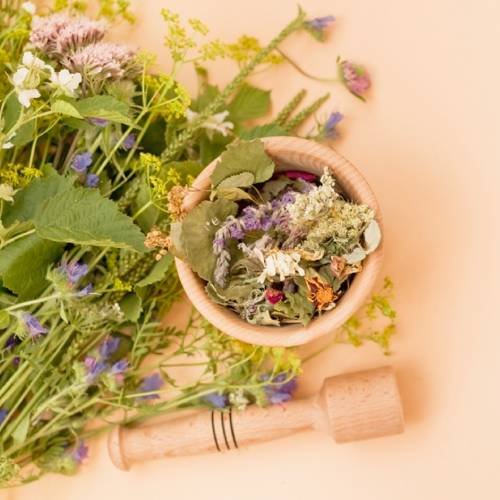 Free Nutritionist Consultation
Don't wait any longer; reserve your nutrition consultation today.
Best Holistic Nutrition Therapy in Denver, CO
Denver, Colorado's premier provider of holistic nutrition therapy is Health & Harmony Nutrition.  This therapy comes highly recommended by specialists and physicians alike, and it emphasizes the overall well-being of the person instead of merely addressing symptoms. A holistic nutritional methodology encourages individuals to adopt a nutritional approach to achieve balance in their physical and emotional lives.  By working with a nutrition expert in this field, those who seek help can identify an approach that suits them and gain insight into how to make healthier lifestyle choices that support their overall welfare.
If you are interested in holistic nutrition therapy in Denver, we invite you to contact Health & Harmony Nutrition today for a free consultation with one of our expert nutritionists. We are committed to helping our clients achieve their health goals through a personalized, holistic approach to nutrition.
Unlock the Benefits of
Holistic Nutrition Therapy
Discover the Advantages of Holistic Nutrition Therapy for a happier, healthier life.  Collaborating with a nutrition specialist from Health & Harmony Nutrition in Denver can educate you on natural remedies and enable you to make informed decisions. A nutrition expert can assist you in attaining a full-body dietary equilibrium with holistic approaches. These methods, in combination with nutritional instruction, can assist you in unlocking the rewards of holistic therapy & nutrition. To achieve authentic health and well-being, it's critical to maintain the balance between physical and emotional well-being. With the help of qualified nutrition experts at Health & Harmony Nutrition, you can discover methods to restore equilibrium and achieve prime health.
What Doctors are Saying About the Power of Holistic Nutrition Therapy in Denver, CO
Doctors and Healthcare professionals in Denver, Colorado are touting the benefits of holistic nutrition therapy for achieving optimal health and well-being.  Across various holistic treatments – including holistic skin care, holistic medicine, and holistic health – physicians are witnessing promising results in their patients.  Some doctors have even expressed that "holistic nutrition therapies" are a viable solution for tackling both physical and mental health conditions, and can play a key role in preventing illnesses while promoting overall wellness.  With nutritionists and holistic nutrition therapies becoming increasingly popular in Denver, doctors have started to become more open to recommending such treatments to their patients, recognizing the potential benefits they can offer for both physical and emotional health.
Denver Holistic Nutritionist Therapy from a Doctor's Perspective
Colorado is considered an ideal state for people seeking holistic nutrition services by nutritionist professionals, with Health & Harmony Nutrition serving as a prime example.  Medical experts frequently recommend a holistic approach to nutrition, since it focuses on the cause of the problem as a whole.   There are various holistic nutrition therapists available either in or close to Denver, Colorado, who cater to all individuals' requirements.  The primary purpose of these therapies is to help individuals listen to their bodies and identify the underlying causes and create recovery plans that are sustainable.  Collaborating with a holistic nutritionist can provide an enjoyable and valuable experience that may result in improved physical and mental health. Holistic healing and holistic nutritionist therapy are known for their effectiveness in assisting many individuals in achieving balance in their lives.  Contact Health & Harmony Nutrition today to get a free complimentary consultation.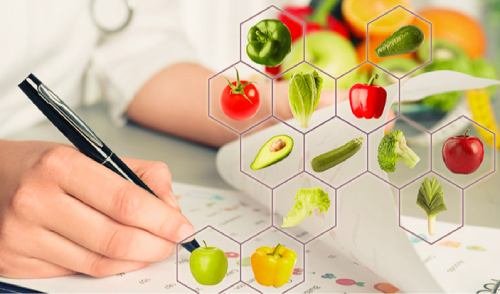 The Health & Harmony Results Roadmap

Evaluate/Assess: First we must understand your particular situation to get a baseline of where you're starting.
Focus On Fundamentals: To create lasting change you must have the simple habits in place that lay the foundation for success.
Your Personalized Plan: There is no one size fits all nutrition advice here. We'll create a plan to address your personal health issues and goals.
Action: Despite what the gurus say, most plans take time to see complete lifestyle change. You'll never get there without taking action. We'll be by your side as you implement your plan so you can get started in the right direction.
Support: It will take time and effort to experience lasting change. We'll be your guide throughout the entire journey so you feel in control of your health and well-being.
Lindsey is Phenomenal!!
Lindsey is phenomenal at her job! I have recommended her to just about everyone I know. She puts so much time and effort into every recipe, and bit of knowledge she shares with you. Her planned out lessons and information is all backed by scientific research and she does a wonderful job of translating all of the "science talk" into something her clients can understand and implement into their own lives. If you are looking for a nutritionist, health expert, and incredible professional to lean on and learn from, look no further!! Haley Olsen
Life Changing and Wonderful Experience
My experience working with Lindsey has been so positive for not only my physical but also my mental health. She is so detail oriented on every aspect of my lifestyle change. From the very beginning, with my medical, diet, and medications, Lindsey has shown how thorough she is in her consultations. It has been a life changing and wonderful experience for me. Although, I did not expect any outward changes in my appearance, it is amazing the number of comments I have gotten. Making this change as a healthy way of eating and not as a diet has been easy and satisfying. M.H.
I have struggled for most of my life
I have struggled with my weight and body image for most of my life. Lindsey taught me how to nourish my body and my soul through healthy eating and tapping. Kim Dyer
I highly recommend Lindsey!
I have worked with Lindsey for several months, she is incredibly knowledgeable, kind and genuinely wants to help you reach your goals. She is always up to date with the latest nutrition research and helps you to understand the reasoning behind certain food choices. I have seen huge improvements in my health while working with her. I highly recommend Lindsey! Erin Robison
Lindsey literally changed my life!
Lindsey literally changed my life in just the last four weeks! I have a long way to go but I can say that this diet aimed at my long-standing gut issues is working. I used to be so worried about it that I stopped doing many things I love to do. I feel better than I have in at least 12 years!  It wasn't the goal, but I've lost 10 pounds already too! I couldn't be happier. Susan Miller
I would highly recommend Health & Harmony!
Lindsey has been so great to work with on my nutritional issues/needs. She really gets to know you personally and has designed a custom plan tailored to my needs. I would highly recommend her!! Jeanne Huggins